Delivery Options
We are proud to have sold vehicles across the whole of the UK and understand that some customers would prefer a delivery option. Please use our delivery map (below) as a guide for pricing.
All of our vehicles are transported using professional and trusted transportation services with highly rated reviews. The vehicles are checked before leaving and signatures taken from the delivery company on departure.
Please use the radius zones below to gauge the pricing of a delivery to yourself from Browns Autos at BN411XF. Note that for a part exchange, the price to have your vehicle returned to us, will be half of the initial cost to receive your new car. All zone prices are exclusive of any tolls/charges i.e. ULEZ/LEZ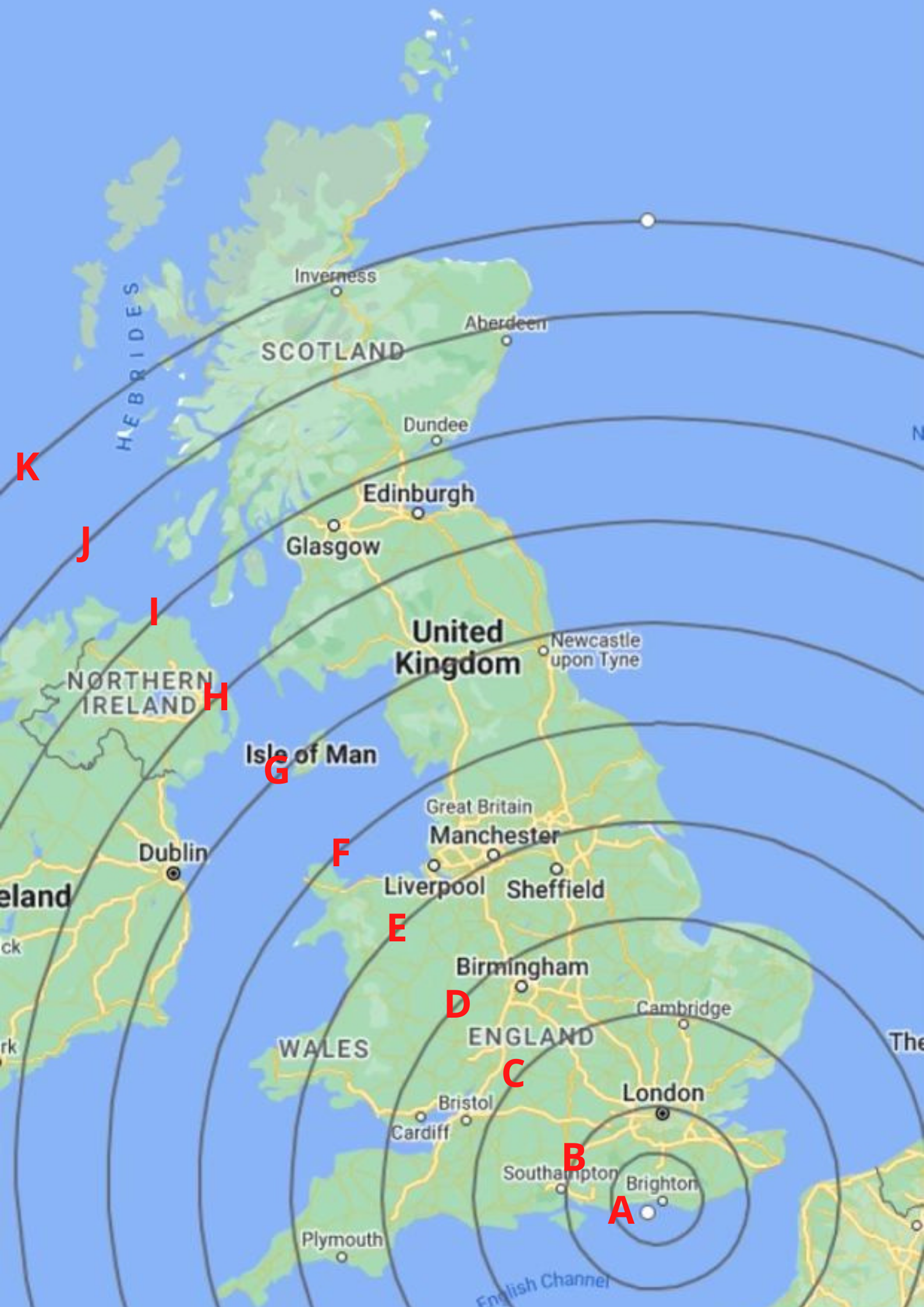 Zone A (25 Miles) = £75
Zone B (50 Miles) = £200
Zone C (100 Miles) = £300
Zone D (150 Miles) = £400
Zone E (200 Milea) = £500
Zone F (250 Miles) = £550
Zone G (300 Miles) = £600
Zone H (350 Miles) = £650
Zone I (400 Miles) = £700
Zone J (450 Miles) = £750
Zone K (500 Miles) = £800
Zone K+ (500 Miles+) = £850
Please contact us to discuss delivery.
Terms and Conditions of Delivery: Vehicles sold via delivery are bound by a 'distance sale' contract. The terms of this (once received) are that the purchaser will have 25 FREE test drive miles (after receiving the vehicle) and can return the vehicle within 14 days. This comes at a cost to the customer (by transporter) and every additional mile over 25 (after receiving the car), driven by the purchaser in the 14 days, is charged at £1 a mile. Please see sales invoice for full details..